The VKTA as an employer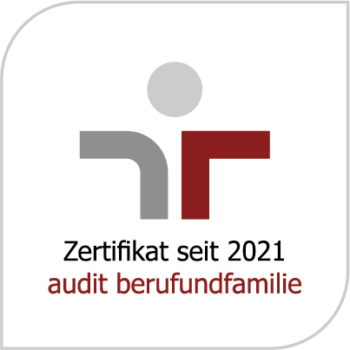 Short distances, flat hierarchies and a both constructive and appreciative collaboration between highly motivated staff in a creative and respectful work environment providing a state-of-the-art workplace – this is the approach of everyday work at VKTA.
We together seek and find solutions for our internal and external customers issues in the framework of a regular and intensive knowledge sharing – even across divisional boundaries.
VKTA is therefore absolutely aware of the significance of highly qualified professionals and supports its staff. Periodic training programmes, internal workshops on topical and interdisciplinary subjects and participating in national and international meetings, the exchange of expertise and the attendance of congresses are part of our employee's day-to-day business and at the same time a great opportunity to press ahead with professional development. Once a year, on 1 October we offer young and interested people an apprenticeship training position within the practical, dual degree programmes of Radiation Technology (Bachelor of Science) and Environmental Technology respectively, in cooperation with Staatliche Studienakademie Riesa (a government sponsored education institution in Riesa).
Our staff has been given the possibility to smoothly reconcile career and family thanks to family-friendly working hours offering flexitime regulation and the option of mobile working. Since December 2017 we have been certified as per the "audit berufundfamilie" scheme with regard to our personal policy strategically focusing on family matters and specific stages of life. For public transport users a job ticket can be purchased. Car users avail themselves of free parking places on Forschungsstandort (research centre) Rossendorf site. This location beyond that offers a modern company restaurant providing breakfast and lunch. Another important element of our corporate policy is to comply with the guidelines of the General Equal Treatment Act (GETA) to ensure a maximum of variety and diversity among VKTA's workforce.
Our management regularly determines in collaboration with the staff, whether VKTA's working conditions need an update as regards to modern and employee-friendly standards. We hence implemented among other things an occupational health management system, offering in cooperation with our partner at that site, Helmholtz-Zentrum Dresden-Rossendorf, interesting possibilities to keep and improve one's own health, for instance by attending health days organised by the companies or taking part in sport programmes. The occupational health management system of VKTA follows the principle of configuration, control and development of operational structures and processes aiming at a health-promoting design of work, organisational actions and behaviour at work for the benefit of and together with our staff.